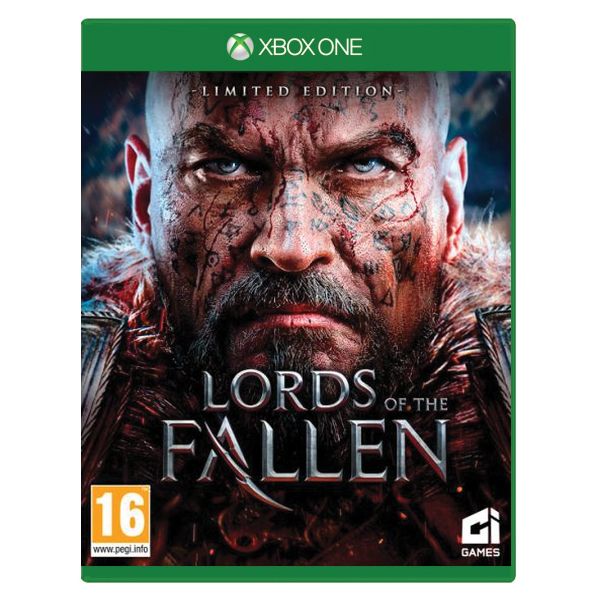 Lords of the Fallen je fantasy akčné RPG odohrávajúce sa v drsnom svete, kde ľudstvo porazilo svojho boha. Keď sa jeho armáda znova vynorí z jeho démonického ríše, vedená impozantnými generálmi, ľudstvo sa obráti s prosbou o pomoc k nepravdepodobným spojencom. V neľútostnom svete, kde sa na žiadny hriech nikdy nezabúda... .
V hre Life is Strange: Before the Storm sa predstaví Chloe Price, 16 ročná rebelka ktorá sa spriatelí s Rachel Amber, krásnym a populárnym dievčaťom predurčeným k úspechu. Keď sa svet Rachel obráti naruby odhalením rodinného tajomstva, bude treba naplno využiť ich priateľstvo aby si dodali silu pre prekonanie vlastných... .
Man of Medan: Man of Medan je prvým dielom hry z antológie The Dark Pictures, hra prináša nadpozemský horor do južného Pacifiku. Päť priateľov sa vydáva na dovolenkovú cestu s cieľom potápať sa a objaviť bájny vrak z druhej svetovej vojny. Ako sa deň vyvíja a zastihne ich búrka, ich cesta... .
LOGITECH G923 TRUEFORCE SIM RACING WHEEL FOR XBOX ONE & PCMeet the next generation of racing wheels. The award-winning Logitech G design je reengineered do diaľky do vášho game physics, delivering unprecedented realizmu. Feel pistons pumping, gravel crunching, and every shift, drift, and hairpin turn ako never before. Trueforce - Next-gen force feedbackPremium build - Alulminium, steel, leatherDual clutch - Launch assist controlTECHNICAL SPECIFICATIONS Requirements(Xbox Series X|S a Xbox On...
Hra na konzolu Assassins Creed Valhalla – Limited Edition – PS4:80 %Assassins Creed Valhalla je typickým predelovým titulom medzi súčasnou a budúcou generáciou konzol. Vydarená mechanika, uveriteľný príbeh a zážitok z vikingských nájazdov tak na starších herných strojoch brzdia technické chyby, grafické bugy a pokazená optimalizácia. (Alza Magazín)Pokorte so svojím drakkarom Severné more, keď budete cestovať medzi rodným Nórskom a anglickým pobrežím.Počas drancovania osád, miest a hradov sa ...
Logitech G433 7.1 Surround Gaming Headset Gamers require immersive audio performance and for good reason as ich novým titulom brings ever greater sound design. G433 packs amazing audio performance into a design that is extrémelmi lightweight, durable and comfortable. TECHNICAL SPECIFICATIONS PN 981-000668 Speaker response 20 Hz - 20 kHz Mic response 100 Hz - 10 kHz Dimensions (L x W x H) 172 x 81.7 x 182 mm Weight (w/o cable) 259 g USB DAC 160 mm PC Cable Length 2 m Mobile C...