"Does a boy get a chance to whitewash a fence every day?" Meet Tom Sawyer, a boy with a good heart who's always in trouble with everyone: at home, in school and in church. With his best friends, Joe, Ben and Huckleberry, Tom lives an exciting outdoor life. But he begins to grow up when pretty Becky Thatcher comes to town, and when something terrible happens in this quiet town near the Mississippi."Má chlapec dostať šancu očistiť plot každý deň?" Zoznámte sa s dobrosrdečným Tomom Sawyerom, ktorý...
'Love looks not with the eyes, but with the mind.' Theseus of Athens is looking forward to his wedding to Hippolyta, Queen of the Amazons. But two other young couples are not so happy: Hermia wants to marry Lysander, but her father doesn't agree. Helena loves Demetrius, but he wants to marry Hermia. The King and Queen of the Fairies don't love each other any more, so they start to play tricks on each other. They involve their fairies, the lovers and a group of Athenian workmen who want to be ac...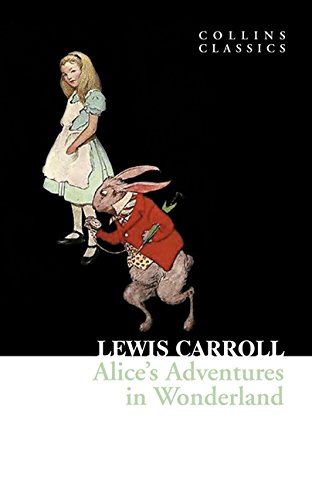 HarperCollins is proud to present its range of best-loved, essential classics. 'Alice was beginning to get very tired of sitting by her sister on the bank, and of having nothing to do: once or twice she had peeped into the book her sister was reading, but it had no pictures or conversations in it, "and what is the use of a book," thought Alice, "without pictures or conversations?"' So begins the tale of Alice, who follows a curious White Rabbit down a hole and falls into Wonderland, a fantastic...
Elektronická kniha Larcenists and Lambs: A thriller from the realms of high finance, based on events that are all-too-true… Immediately after publication in the Czech Republic, the book became a bestseller. In 2015 it won the Reader's Award for Best Book in the prestigious Czech literary competition, the Magnesia Litera.What at first glance appears to be a run-of-the-mill madcap adventure story very quickly becomes a fundamental statement about the state of today's financial world. What firs...
E-kniha Quick, Easy and Healthy Recipes for busy Moms and Dads:????? I read your book this morning. Just wanted to let you know, that I found your approach and recipes very helpful. I already picked some so I already started in the kitchen and without any hassle. — Miranda, Idaho ????? I'm a single mom and I want to cook healthy but also quickly. These recipes are just awesome. I especially loved the blueberry cake. My kids now call me "speedy" in the kitchen :-). — Ilka, Norway ????? Thank ...