The story of prague castle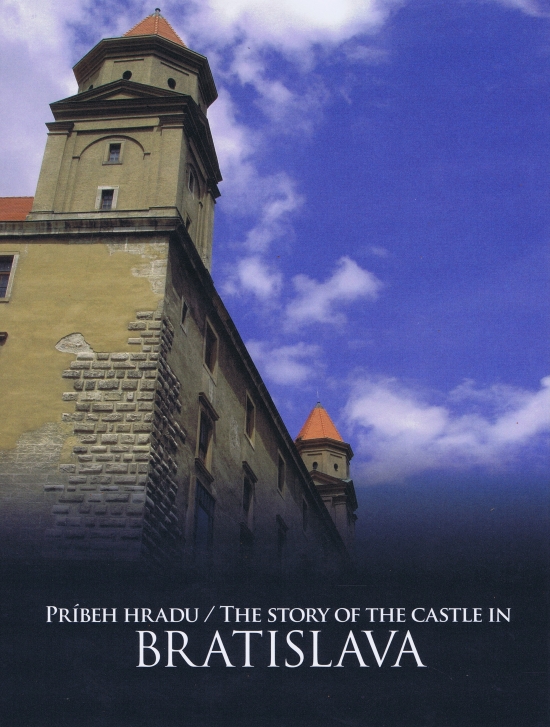 História Bratislavského hradu a fotografický sprievodcajeho zákutiami.
Elektronická kniha Tales of the Prague Ghetto:The three stories in this collection, which first appeared in the press in the 1840s and were posthumously published as a collection at the end of the century, offer a Romantic and folkloric vision of Jewish culture in Prague. <br><br> The first story, "Genenda", displays Kapper's operatic eye for detail and drama with its account of a dutiful rabbi's daughter being swept away by a dashing young man, a Christian nobleman disguised as ...
Pútavá publikácia pre čitateľa každej vekovej kategórie, je napísaná zrozumiteľne, plná krásnych fotografií, strašidelných príbehov a povestí. Dejiny Bratislavského hradu sú v nej podané netradičnou formou.Prezentuje národnú kultúrnu pamiatku Bratislavský hrad ako významnú súčasť kultúrno-historického dedičstva Slovenska.Čitateľ sa nenútene dozvedá základné historické fakty, ale aj príbehy o ľuďoch, ktorí v hrade žili, milovali sa, nenávideli, zomreli. Texty dopĺňa viac ako 100 fotografií rôzny...
Prague in the early twentieth century was the city of cubists, surrealists, and the Good Soldier vejk. This book takes a new approach to interwar Prague by identifying religion as an integral part of the city s cultural history. As Prague emerged as a modern city and the Czech nation gained independence, Catholics, Protestants, and those who imagined a non-sectarian religion debated questions of faith and morality. Contrary to the conventional view of modern Czech elites as atheistic, Berglund ...
Audiokniha MP3 The Kiltem Massacre and other horror stories:Audiokniha The Kiltem Massacre and other horror stories vychází z úspěšné a vysoce hodnocené knihy Jana Opatřila Hororové povídky, kterou autor napsal pod pseudonymem Dan Angus. Obsahuje 10 mrazivých povídek + titulní povídku Kiltemský masakr.Knihu z češtiny do angličtiny přeložil renomovaný americký překladatel Alex Zucker. Text načetl američan Ben Holland.Povídky se odehrávají v Čechách i v anglicky mluvících zemích. Titulní povíd...
Audiokniha MP3 Dracula:Audiokniha Destination Karminia namluvená rodilým mluvčím. Jazyková úroveň A2 pro mírně pokročilé posluchače. Transylvania to meet Count Dracula, he soon realises that he has made a big mistake. What is happening in the lonely castle? Where does Count Dracula go during the day? Why are there no mirrors? Bram Stoker's classic story takes us, and Count Dracula, from the Transylvanian castle to a small port on the east coast of England. Then we move to London, in a desper...
Elektronická kniha Diaries from a crypt:Seven Czechoslovak parachutists hidden in the crypt of the Church of St. Cyril and Methodius in Resslova Street in Prague for 21 days. From the assassination of Reinhard Heydrich to the very last battle in the church and the church crypt. This is the story of their fate there and the fate of the Czech resistance outside those very walls. Some of it really happened. Some things we can only hope and some things we will never know. These are fictitious di...
From Brian Kimberling, the acclaimed author of SNAPPER, comes a pitch perfect story of falling in and out of love in Prague. Eager to escape stifling small-town Indiana, Elliott moves to Prague, where he gets a job teaching English. It's 1998, and the Czech Republic is moving with increasing rapidity out of the shadow of communism and into the wilds of twenty-first-century capitalism. Elliott meets his students in a variety of pubs and conducts his lessons over pints of local Radegast beer. He ...
Elektronická kniha Vendulka:Famed Czech Avant-garde photographer Jan Lukas snapped an offhand portrait of twelve-year-old Vendulka Vogl in March 1943. A friend of the Vogls, Lukas was saying goodbye to the family, who were soon to leave Prague for a concentration camp. The photograph almost didn't see the light of day—Lukas knew that if the Nazis found it on him, he could wind up in the camps as well—but the image was eventually developed and came to symbolize the Holocaust and humanize its ...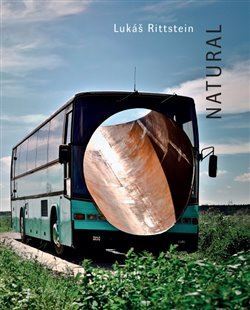 Kniha Natural jednoho z nejznámějších českých sochařů Lukáše Rittsteina (lautreáta ceny Jindřicha Chalupeckého a vedoucího ateliéru sochařství na Pražské Akademii výtvarných umění) je nejen monografií, ale kapitoly metaforických soch balancujících mezi realitou a abstrakcí často viděných ve veřejném prostoru, provází i hluboký lidský příběh opakovaných setkání se symbolicky posledními kanibalskými náčelníky Papuánského kmene Yali Mek, kteří dokonce v některých kapitolách do plastik vstupují, ha...
E-kniha Kouření škodí zdraví cigaret a další povídky:This bilingual collection of absurdist short stories set in Prague attempts to answer the more complex questions of life, such as why a butterfly would be bitter against the world, how an octopus could resent all things Scottish, which breed of cow is the most superficial, and whether bookcases have a sense of humour. Maybe you're someone who would like to understand the hopes of an ambitious but naive young cigarette or the fears of a lef...