Sonety william shakespeare cd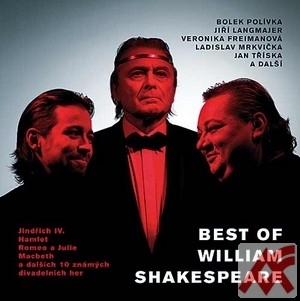 Nejslavnější monology, dialogy a scény z her Williama Shakespeara v podání hereckých hvězd Letních shakespearovských slavností. Dílo nejslavnějšího dramatika všech dob, Williama Shakespeara, je základním zdrojem světového divadelního umění i evropské kultury.
'Love looks not with the eyes, but with the mind.' Theseus of Athens is looking forward to his wedding to Hippolyta, Queen of the Amazons. But two other young couples are not so happy: Hermia wants to marry Lysander, but her father doesn't agree. Helena loves Demetrius, but he wants to marry Hermia. The King and Queen of the Fairies don't love each other any more, so they start to play tricks on each other. They involve their fairies, the lovers and a group of Athenian workmen who want to be ac...
Audiokniha MP3 Babí léto Jana Wericha:"Babí léto Jana Wericha" přináší premiéru několika neznámých zvukových dokumentů pro všechny příznivce Werichova vyprávění. Dopis Shakespearovi nahraný v roce 1964 vyšel tiskem až v roce 1969 jako předmluva Werichovy úpravy Shakespearova Jindřicha IV. Falstaffovo babí léto a je dodnes velmi živoucím připomenutím jedinečné schopnosti Jana Wericha srozumitelně a poutavě vyprávět o velkých tématech alžbětinského dramatika v souvislosti s naší dnešní (tehdej...
Podobné frázy: