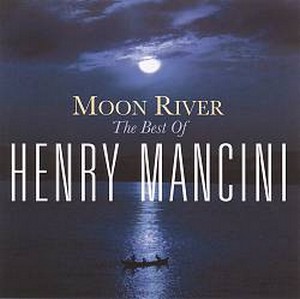 MOON RIVER AS TIME GOES BY UNCHAINED MELODY MIDNIGHT COWBOY THEME FROM SHAFT THEPINK PANTHER THEME A SHOT IN THE DARK MOONLIGHT SONATA BY THE TIME I GET TO PHOENIX DAYS OF WINE & ROSES THEME FROM LOVESTORY THAT OLD BLACK MAGIC LOVE IS A MANY SPLENDORED THING PETER GUNN THE WINDMILLS OF YOUR MIND THE THORN BIRDS THEME MISTY BREAKFAST AT TIFFANY`S THE UNTOUCHABLES (THEME FROM THE UNTOUCHABLES)
K2 - CD - Kateřina Kněžíková, Kateřina Englichová, Vydavateľ: Český rozhlas, Rok vydania: 2022 Unikátní spojení sopránu a harfy v písňových cyklech Benjamina Brittena, Petra Ebena, Bohuslava Martinů, Leoše Janáčka a Sylvie Borodové.Dvě renomované současné hudebnice představují špičky ve svých oborech. Jedna je uznávanou harfistkou a harfovou pedagožkou s bohatou koncertní i nahrávací činností, ta druhá je přední operní sólistkou, jež sbírá úspěchy doma i v cizině. Společné aktivity obou dam se ...
ANTONÍN DVOŘÁK (1841–1904)TŘI NOVOŘECKÉ BÁSNĚ, OP. 50 (B. 84b, 1883)1 I. KOLJAS (PÍSEŇ KLEFTSKÁ) - 3:372 II. NEREIDY (BALADA) - 4:533 III. ŽALOZPĚV PARGY (PÍSEŇ HRDINNÁ) - 4:28CIGÁNSKÉ MELODIE, OP. 55 (B. 104, 1880)4 I. MÁ PÍSEŇ ZAS MI LÁSKOU ZNÍ - 2:445 II. AJ! KTERAK TROJHRANEC MŮJ PŘEROZKOŠNĚ ZVONÍ - 1:166 III. A LES JE TICHÝ KOLEM KOL - 3:037 IV. KDYŽ MNE STARÁ MATKA - 2:178 V. STRUNA NALADĚNA, HOCHU, TOČ SE V KOLE - 1:129 VI. ŠIROKÉ RUKÁVY - 1:2110 VII. DEJTE KLEC JESTŘÁBU - 1:55BIBLICKÉ P...
Semi in-ear headphones Number of speakers: 2 Speaker Frequency range: 20-40kHz Speaker sensitivity (SPL@1kHz): 106dB+1.5/-3.5 Sampling rate/Resolution: 96kHz, 24bit Wind Noise: ?15dB(3m/s) Number of microphones: 1 Earphone plug: USB C Total cable length: 1100 +/- 50mm Wired control: Three-button control Temperature: Operating -10°C to +55°C, Storage -40°C to +70°C Seamless & reversible USB Type-C, plug & play Hi-Res™ authenticated audio, lossless music Classic design, simple & stylish 3-button...
Christ's second coming will have two phases. The first will be when He descends upon the clouds to take all who love Him to heaven. The second will take place when He comes down to earth, on the Mount of Olives, to rule the world. The first will have no witnesses; the second will be witnessed by all. The first phase is called the rapture. So, what is the rapture? It is an event during which Christ will take all devoted Christians to the heavenly dwellings - just as He promised. This is a book ...