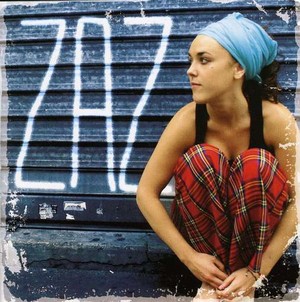 Tracklist: 1 Les Passants 2 Je Veux 3 Le Long De La Route 4 La Fee 5 Trop Sensible 6 Prends Garde A Ta Langue 7 Ni Oui Ni Non 8 Port Coton 9 J'Aime A Nouveau 10 Dans Ma Rue 11 Eblouie Par La Nuit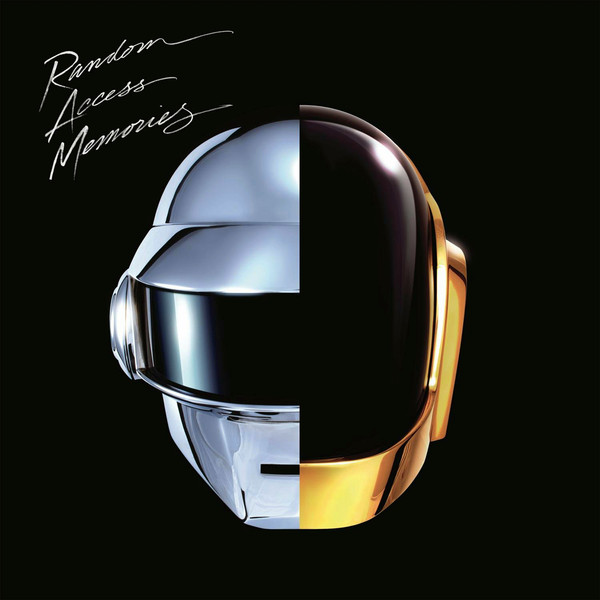 Parametre a špecifikácia: Vydavateľstvo: Sony Music Rok vydania: 2013 Rok nahrávky: 2013 Hmotnosť: 180 g Rýchlosť: 33 1/3 RPM Balenie obsahuje: 2 LP Tracklist: A1 Give Life Back To Music 4:35 A2 The Game Of Love 5:22 A3 Giorgio By Moroder 9:04 B1 Within 3:48 B2 Instant Crush 5:37 B3 Lose Yourself To Dance 5:53 C1 Touch 8:18 C2 Get Lucky 6:09 C3 Beyond 4:50 D1 Motherboard 5:41 D2 Fragments Of Time 4:39 D3 Doin' It Right 4:11 D4 Contact 6:23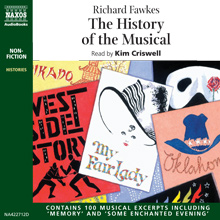 TOP cena! 9,00 EUR/227 Kč (11,00 EUR/277 Kč)A major production for Naxos AudioBooks and a unique Audiobook, this bold and entertaining undertaking traces the musical from its origins in classical music (Gay's The Beggar's Opera, Offenbach's operettas and Gilbert and Sullivan) through to its flowering in America; Showboat, Anything Goes, High Society, Guys and Dolls, Oklahoma, West Side Story, The Sound of Music, Oliver, Cabaret, A Little Night Music, The Rocky Horror Show, The Phantom of the Op...
ANTONÍN DVOŘÁK (1841–1904)TŘI NOVOŘECKÉ BÁSNĚ, OP. 50 (B. 84b, 1883)1 I. KOLJAS (PÍSEŇ KLEFTSKÁ) - 3:372 II. NEREIDY (BALADA) - 4:533 III. ŽALOZPĚV PARGY (PÍSEŇ HRDINNÁ) - 4:28CIGÁNSKÉ MELODIE, OP. 55 (B. 104, 1880)4 I. MÁ PÍSEŇ ZAS MI LÁSKOU ZNÍ - 2:445 II. AJ! KTERAK TROJHRANEC MŮJ PŘEROZKOŠNĚ ZVONÍ - 1:166 III. A LES JE TICHÝ KOLEM KOL - 3:037 IV. KDYŽ MNE STARÁ MATKA - 2:178 V. STRUNA NALADĚNA, HOCHU, TOČ SE V KOLE - 1:129 VI. ŠIROKÉ RUKÁVY - 1:2110 VII. DEJTE KLEC JESTŘÁBU - 1:55BIBLICKÉ P...
Modelový rad: TB-J606FFarba: Modernist Teal = modrozelenáPoužité materiály: kovové šasi s plastovou časťou (20% chrbta), IP52Part number: ZA940370SKModel typu: ZA94Procesor: MediaTek Helio G90T (8C, 2x A76 @ 2.05GHz + 6x A55 @ 2.0GHz)Pamäť: 6GB LP-DDR4X on-board (uMCP, DRAM)Úložisko: 128GB (uMCP, UFS 2.1) rozšíriteľná via microSDČítačka pamäťových kariet: ÁNO, microSD (max. 256GB FAT32 alebo 1TB, exFAT)Grafika: integrovaná na chipsete = ARM Mali-G76 MC4 GPUDisplej: IPS, 11'' 2K ...