Michael jackson s this is it
Fans of Michael Jackson will rejoice, wearing this eye-catching tee. Present proudly the cover of the album "Dangerous" on your chest and show the world that you know your music. The print really stands out thanks to the black fabric. Round neckline and a pleasing cut make the shirt an extraordinary companion for this summer, for ladies and becoming ones!Note: The fitting of this product is adapted to the oversize trend. Farba: black Zloženie: Oberstoff 1: 100% Baumwolle, Single Jerse...
This tee pays tribute to one of the most important pop albums in history. With "Bad" Michael Jackson ushered into a new era of music and immortalized his famous album for all times. Pull it over, hit the streets and dance your way like the king of pop into a new urban horizon. Farba: black Zloženie: Shell Fabric 1: 100% Cotton, Single Jersey, 180 gsm
A true story of bullying and friendship. Hello! My name is Michael, and this is my secret diary. Well, it's not really a secret, because I want you to read it. This is my story, but it's also everybody's story. Look at the picture on the front of this book. That's me! I'm going to school, and I'm not very happy about it. The other children are not very kind to me. But I've got a very special friend who always helps me. Do you want to know more? Well, open the book and read it. I hope you enjoy ...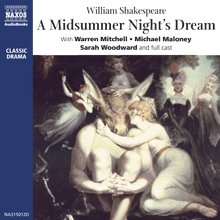 A Midsummer Night's Dream must be one of the most enduringly popular of Shakespeare's plays, and it is not difficult to see why: the work blends several kinds of comedy with a powerful atmosphere of magic and mystery and a satisfying set of contrasts – between city and country, reason and imagination, love and infatuation. Play: Music and opening announcement 1:21 Act 1 Scene 1 6:20 Act 1 Scene 1: LYSANDER How now my love, why is your cheek so pale? 5:11 Act 1 Scene 1: HELENA How happy some o'e...