Metamorphosis en franz kafka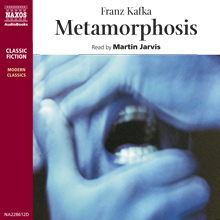 Gregor Samsa wakes up one morning to find he has been transformed into a gigantic insect. This extraordinary tale of imagination was written by Kafka against the backdrop of increasing turmoil in central Europe and remains not just an affecting tale but a disturbing allegory.
Verging on death, a starving, destitute writer navigates the cold and indifferent city of Kristiania in search of his next meal. Frenzied and fevered, he chews on stale bread, devours scraps of wood and bites his ownfinger, sleeping under the stars in old,pungent blankets, until one day he is able to sell an article and buy some food – only for the cycle then to repeat itself...Knut Hamsun's first novel, Hunger won the author the Nobel Prize in Literature in 1920 and went on to influence the li...