Madness of the night asgard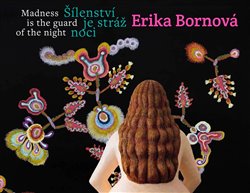 Kniha přináší výběr z nejnovější tvorby jedné z nejosobitějších umělkyň současnosti. Erika Bornová je vypravěčkou silných, mnohoznačných příběhů.
The Woman in White is the first English 'sensation novel' full of mystery and dark secrets. After meeting a strange woman one night in London, Walter Hartright begins to realise that this mysterious woman is connected, in some way, to his new life at Limmeridge House and the woman he loves, Laura Fairlie. The story is told through different characters, and soon we find Walter, Marian and Laura caught up in a frightening world of crime, madness and mistaken identity. Count Fosco with Sir Perciva...