Kingston 4gb compact flash
http://uk.transcend-info.com/Products/CatList.asp?LangNo=0&ModNo=174 Features: - MLC flash-based performance and reliability - Conforms to CF Type I standards- Supports Ultra DMA mode 0-4- CompactFlash 4.0 compliant- Built-in hardware ECC technology for detecting and correcting errors- ATA interface- Low power consumption- Multi-platform compatibility- RoHS compliant- Limited Lifetime Warranty*- Všetky obchodné CF karty sú kompatibilné s diskom by default Specifications: Size 42.8mm x ...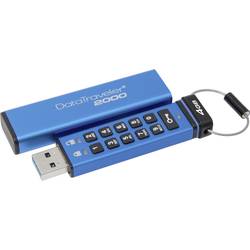 Kingston's DataTraveler® 2000 bol vyvinutý s dôrazom na bezpečnosť. USB kľúč je uzamknutý slovom alebo kombináciou čísel pomocou alfanumerickej klávesnice - užívateľsky prívetivá ochrana PIN. Keď je USB kľúč odpojený, aktivuje sa funkcia automatického zámku, ktorá vymaže šifrovací kód aj po 10 neplatných pokusoch o prihlásenie. DT2000 je vybavený úplným 256-bitovým šifrovaním údajov AES v režime XTS. Šifrovanie prebieha priamo na jednotke, nie prostredníctvom hostiteľského počítača. PIN ted...
DataTraveler Vault Privacy 3.0Zabezpečte citlivé dáta svojej spoločnosti. Flash disk USB DataTraveler Vault Privacy 3.0 (DTVP 3.0) od spoločnosti Kingston ponúka za dostupnú cenu zabezpečenia na profesionálnej podnikovej úrovni. Využíva 256-bitové hardvérové šifrovanie AES v blokovom šifrovacom režime XTS, ktorý ponúka vyššiu mieru ochrany ako režimy CBC a ECB. Flash disk chráni 100 percent uložených dát a vyznačuje sa komplexnou ochranou pomocou hesla s minimálnymi charakteristikami v záujme z...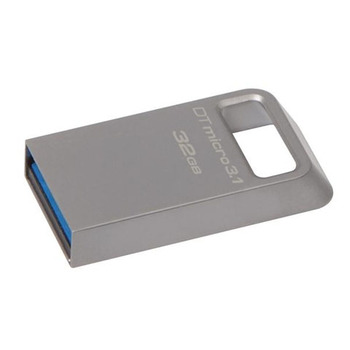 Popis produktu: DataTraveler® Micro 3.1 is an ultra-small, capless, lightweight Flash drive that delivers extreme USB 3.1 speeds up to 100MB/s read and 15MB/s write. It's small enough to stay plugged into your notebook when you place it in your bag, and it has a built-in keyhole. Store up to 64GB of your favourite music, movies, files and more with this plug-and-play drive that's ideal for tablets, notebooks, car stereos and televisions. Features/Benefits Ultra-small — ...
http://uk.transcend-info.com/Products/CatList.asp?LangNo=0&ModNo=267 Features: -Streamlined, contoured design-LED indicator for data transfer status-USB 2.0 interface for high-speed data transfer-USB powered—no external power or battery needed-Easy plug and play operation-Compact and easy to carry-Includes Transcend Elite data management tool-Limited Lifetime warranty Specifications: Size 69.5mm x 19.8mm x 8.8mm Weight 10.3g Interface USB 2.0 Certificates CE, FCC, BSMI Transfer S...