Grateful dead the in the dark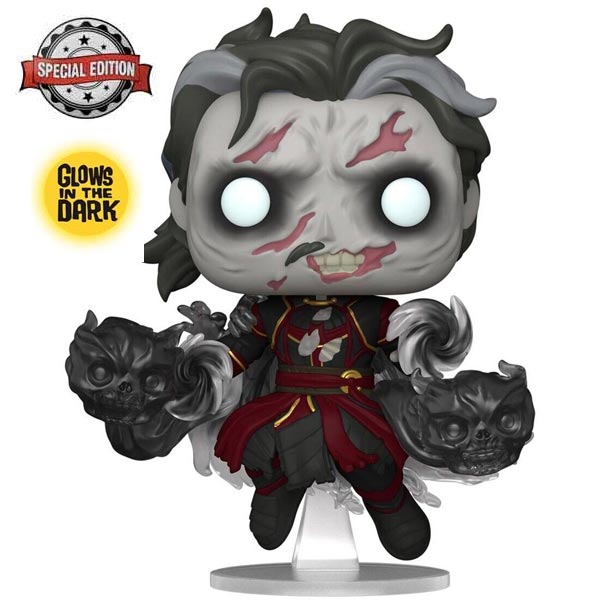 Neváhaj a rozšír svoju zbierku Funko Pop figúriek o túto Special Edition figúrku zo série Marvel! POP Funko figúrka mŕtvy Doctor Strange zo sveta Marvel komiksov v špeciálnej edícii, ktorá svieti v tme. Ak si fanúšikom filmu Doctor Strange v mnohovesmíre šialenstva tak táto exkluzívna figúrka ti jednoducho nemôže chýbať! Ďalšia... .
Audiokniha MP3 Love from the Dark Side:The ninth step into the Darkness is called Love from the Dark Side, and it brings us to the climax of the series – the Darkness itselfIt features The Tenant of the Cedars by Mary Elizabeth Penn – a story about the vengeance of the dead. Little is known of the author other than the fact that she was published in magazines in the late Victorian era. Her stories were long forgotten until being rediscovered in 1999 – over 100 years since the last of them wa...
Hummingbird Salamander - Jeff VanderMeer, Vydavateľ: HarperCollins, Väzba: Paperback, Rok vydania: 2022, Počet strán: 368 'Frankly superb. This pummelling eco-thriller camouflages the true 'understory' of societal collapse, and glows in the dark with original thinking' David Mitchell, author of Utopia Avenue A speculative thriller about the end of all things, set in the Pacific Northwest. A harrowing descent into a secret world.Security consultant and former wrestler 'Jane Smith' receives an en...