Female usb to male ethernet adapter
Club3D USB-C to USB 3.0 Gen 1 Type A Female adapter - Podporuje USB 3.0 SuperSpeed (rýchlosť prenosu dát až do 5Gbps) - Spätne kompatibilný s USB 2.0 Konektor 1: USB 3.1 Type C male Konektor 2: USB 3.0 Type A female Podpora operačného systému: Windows, Apple OS X a Chrome OS.
adaptér USB-C to HDMI USB-C Male HDMI Female, 4k, 60Hz (* musí podporovat DisplayPort nebo Thunderbolt 3) Podpora HDMI 2.0 délka 15cm
Club 3D USB Type-C to HDMI 2.0 4K60Hz UHD Active Adapter Maximum resolution: 4K UHD 3840x2160p @60Hz and 1080p 3D video @120Hz Connector 1 USB Type-C Male Connector 2 HDMI 2.0 Female Features: USB Type-C to HDMI 2.0 Active Adapter Compliant to DisplayPort Alternate Mode Specification. Effective (video) bandwidth 17.28Gbps Compliant to HDMI Specification 2.0, data rate up to 6Gbps per TMDS channel. Total throughput 18Gbps Supports full link training and no link training Repeater for HDCP 1.3 and...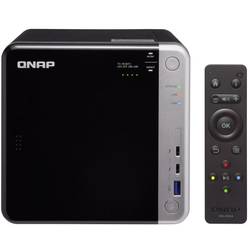 Vaša prvá Thunderbolt 3 + 10GbE NAS TS-453BT3 má dva porty Thunderbolt ™ 3, ukladanie do vyrovnávacej pamäte SATA-M.2-SSD a pripojenie 10 GBASE-T. Poskytuje ideálne prostredie pre profesionálnu spoluprácu pri editácii médií a veľmi rýchle zdieľanie súborov. TS-453BT3 je vybavený panelom OLED a dvoma kapacitnými dotykovými tlačidlami. TS-453BT3 ponúka výkonné hardvérové možnosti a nástroje na produktivitu bohaté na funkcie a ponúka to najlepšie riešenie NAS pre mediálne štúdiá alebo malé ...