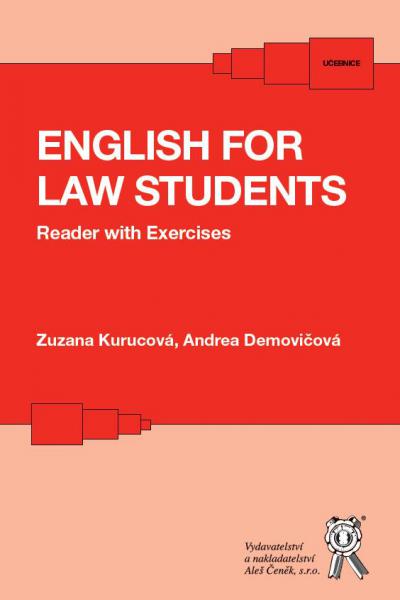 Jazyková učebnica predstavuje odbornú právnu terminológiu v anglickom jazyku so zameraním na anglické právo a európske právo, resp. právo EU. Študijný materiál je rozdelený do dvadsiatich dvoch kapitol a jeho cieľom je poskytnúť primárne študentom práva PEVŠ základy právnej angličtiny potrebné pre ich ďalšie vzdelávanie a profesijný rozvoj. Jednotlivé kapitoly sú rozdelené do častí s kľúčovými termínmi, definíciami nosných pojmov, spracovanou témou a cvičeniami určenými na precvičenie si osvoje...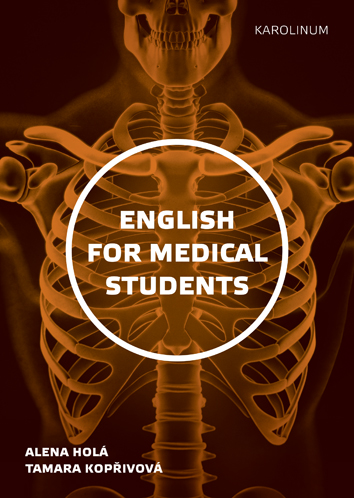 Učebnice English for Medical Students je určena studentům prvního ročníku lékařské fakulty s pokročilou znalostí anglického jazyka. Její prioritou je seznámit studenty s anglickou odbornou terminologií, a to zejména na základě anatomických popisů jednotlivých tělních systémů.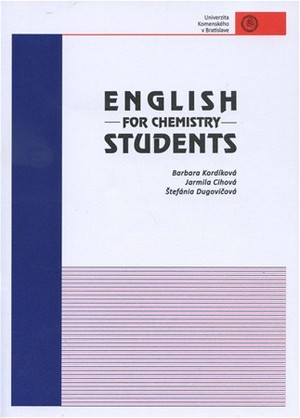 The book English Copular Verbs presents a contrastive view of English copulas and their Czech translation counterparts. Since the repertory of copular verbs is much narrower in Czech than in English, the translation counterparts display a variety ofhe copulas in question.
E-kniha Czech for English Speakers:The textbook is meant for English speaking persons that want to reach A1 level according to the Common European Framework within quite a short time, preferably with the help of a teacher. The aim is to help students to acquire basic language competence and an ability to communicate in common everyday situations. The textbook consists of • six lessons ordered topically according to the real life situations that foreign students may experience at the beginnin...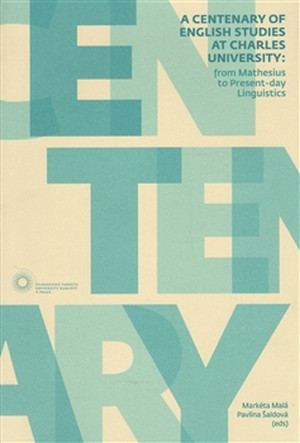 The year 2012marks an important milestone for English studies at Charles University in Prague - the centenary of their existence. It was in the academic year 1912/1913 that the first specialised department of English philology was established in Prague, with Vilém Mathesius its first Professor.It is impossible to celebrate a hundredth anniversary with a single act, as it is impossible to separate the results of scholarly work from the lives of the scholars, their students and the institution.
From Brian Kimberling, the acclaimed author of SNAPPER, comes a pitch perfect story of falling in and out of love in Prague. Eager to escape stifling small-town Indiana, Elliott moves to Prague, where he gets a job teaching English. It's 1998, and the Czech Republic is moving with increasing rapidity out of the shadow of communism and into the wilds of twenty-first-century capitalism. Elliott meets his students in a variety of pubs and conducts his lessons over pints of local Radegast beer. He ...
Elektronická kniha The Irish Franciscans in Prague 1629-1786:At the end of the sixteenth century, Queen Elizabeth I forced the Irish Franciscans into exile. Of the four continental provinces to which the Irish Franciscans fled, the Prague Franciscan College of the Immaculate Conception of the Virgin Mary was the largest in its time. This monograph documents this intense point of contact between two small European lands, Ireland and Bohemia. The Irish exiles changed the course of Bohemian his...
E-kniha Rational Reading + hodinová koučovací konzultace vedená přímo autorem:Při zakoupení této knihy máte nárok na hodinovou koučovací konzultaci přímo s autorem knihy. Pro její získání prosím zašlete potvrzení o zakoupení e-knihy na e-mail info@gruber.cz a domluvte si schůzku. Rational Reading – jednohodinová konzultace: Podle dlouholetých zkušeností část čtenářů potřebuje k dosažení svých cílů v rychločtení a racionálním čtení živého učitele. Doporučuje se při čtení e-knihy si dělat pozn...
E-kniha Rational Reading:After a careful studying of this book, you can read twice faster and remember 1.5 times more from the content, distinguishing important information from padding. If you won´t succeed fully with the e-book, you can rise to your mastery in author´s famous rational reading courses or coaching in English or Czech language.This e-book brings all what you need at all kinds of perceiving text information by your eyesight, i.e. of READING. It contains theory, exercises and...